Message to Shareholders and Investors from the CEO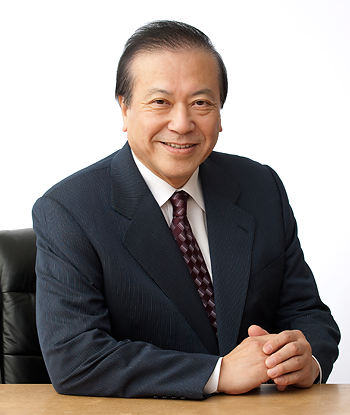 During the fiscal year ended March 31, 2015, the Japanese economy continued to recover moderately, as indicated by improvements in corporate earnings and employment conditions, among other factors. Nevertheless, although consumption trends were stimulated by growing consumer confidence, real income continued to decline as a result of rising prices. Accordingly, a full-scale recovery of the Japanese economy has not yet materialized.
In the absence of a genuine recovery in consumer spending, the business environment surrounding Japan's restaurant industry remained challenging, with prices for ingredients rising as a result of the ongoing depreciation of the yen and steep price increases in the domestic and overseas markets.
Under these circumstances, Zensho Holdings Co., Ltd. (hereafter, "Zensho" or "the Company") posted consolidated financial results for the fiscal year under review. While sales grew 9.3% year on year to 511,810 million yen, operating profit fell 69.3% to 2,498 million yen and ordinary profit was down 63.9% to 2,875 million yen. The Company posted a net loss of 11,138 million yen, compared to a net profit of 1,103 million yen in the previous fiscal year. The net loss resulted from the negative impact of several factors, including the temporary closure of parts of the Company's Sukiya chain of gyudon (rice bowl topped with beef) restaurants, and rising prices for restaurant ingredients, particularly beef prices. Furthermore, the Company posted an extraordinary loss of 12.6 billion yen (5.1 billion after tax and other adjustments) in connection with a transfer of all shares of Catalina Restaurant Group, Inc., which is wholly owned by Zensho's subsidiary, Zensho America Corporation, in March 2015.
In response to the temporary closure of the Sukiya restaurant chain, a major cause of the consolidated net loss in the fiscal year under review, Zensho established seven regional Sukiya subsidiaries nationwide in June 2014, and has been making improvements to workplace conditions for employees at each of these companies, as well as enhancing hiring practices and training programs. As a result of these measures, restaurants have been reopening for business at a faster pace than originally planned, and we expect the impact of the closures to be considerably reduced in the fiscal year ending March 31, 2016. Furthermore, we revised Sukiya's gyudon menu based on the concept of "New Value" in April 2015. Specifically, we increased the volume of ingredients for these dishes, which had not been changed since Sukiya's establishment, and raised the price of a basic gyudon dish to 350 yen with tax included, up from the previous price of 270 yen excluding tax (or 291 yen including tax).
Meanwhile, aiming to keep generating group synergies, we implemented ongoing cost reductions and product quality improvements through our mass merchandising system (MMD), which integrates planning and operational management spanning from the procurement of ingredients through to production, processing, distribution, and sales at restaurants. In this way, the Zensho Group can continue offering safe and delicious food at affordable prices in the future.
Management has taken into account the factors described above in its financial forecasts for the fiscal year ending March 31, 2016. Accordingly, we forecast sales to increase 6.8% year on year to 546,725 million yen, operating profit to jump 389.8% to 12,235 million yen, and ordinary profit to rise 280.5% to 10,939 million yen. We also forecast net profit of 3,311 million yen, following the net loss of 11,138 million yen in the fiscal year under review. Furthermore, management plans to resume the payment of dividends, setting an annual dividend of 8 yen per share.
The fiscal year ended March 31, 2015, was an extremely important year for accelerating the global expansion of the Sukiya restaurant chain, the Company's main business. While reforms are still underway, steady results are already materializing. We are promoting a wide range of innovative measures at the restaurants, starting with the ongoing improvements to the workplace environment.
We have taken the harsh criticisms of the public and the Company's stakeholders extremely seriously, and are now look forward to expanding the Zensho Group with the aim of becoming the best in the world. While striving toward this goal of being a global leader in partnership with the Company's shareholders, we ask for your continued support.