Zensho as Part of the Social Infrastructure

Constantly providing food, 365 days a year, any time, any place, to support local communities
Zensho Stores as Part of the Social Infrastructure
Zensho restaurants are familiar to customers because they provide the safe, delicious food which people need to live, any time, and at affordable prices. We support local communities by constantly providing safe, delicious food at stores across Japan and overseas.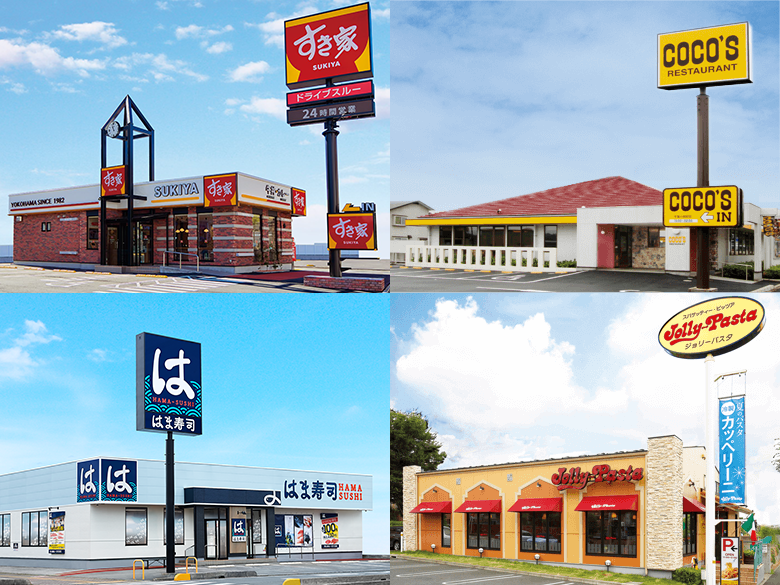 Plants and Distributions Centers Operate without Any Breaks
The Zensho Group's plants and distribution centers operate 365 days a year. They deliver safe, delicious, fresh food to customers. Zensho Group's food ingredients are delivered from its plants and distribution centers across the country to stores each day.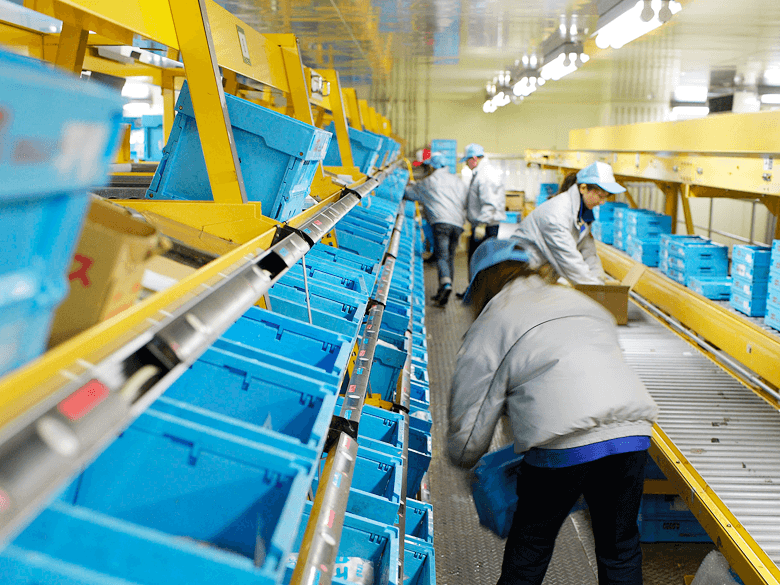 Early Resumption after Past Disasters Thanks to MMD and Store Network
After the Great East Japan Earthquake, Zensho focused efforts on providing food and aimed to continue its operations and reopen stores as soon as possible while distributing meals to earthquake victims.
By leveraging the procurement and logistics functions of the mass merchandising system (MMD), which supports approximately 4,700* stores across the nation, Zensho quickly changed supply routes and secured transportation fuel to deliver food ingredients to stores. Although 22.5% of Group stores were closed immediately after the earthquake, this was reduced to below 3% in less than two weeks.
Our effort to continuously provide core products to meet the expectations of our customers is reflected in the fact that both monthly existing store sales and the number of customers at Sukiya exceeded the previous year by 7% in March 2011, the month of the earthquake-related closures.
* Number of stores in May 2015.