Somalia Refugee Aid
Delivering milk produced in Kenya to children in a refugee camp

Movie "Aid to Somalia Refugees by Zensho" (1:09)
Why does Zensho offer support to Somali refugees?
Since 2009, Zensho has been importing fair trade tea produced in the Rukuriri and Kanngaita districts of Kenya.
Bordering Somalia on the northeast, Kenya has been accepting refugees from Somalia, which has been suffering from an ongoing civil war and a state of anarchy for more than 20 years, into the Dadaab refugee camp near the border. Over 450,000 Somali refugees used to live in the camp.
In July 2011, the United Nations declared in the southern part of Somalia to be a famine area due to a terrible drought. As a company with a vision of eradicating hunger and poverty from the world and a fair trade partner of Kenya, Zensho explored ways to help these people through food and decided to deliver milk, which can be stored for a long time at room temperature, to children in the Dadaab camp as part of their school meals.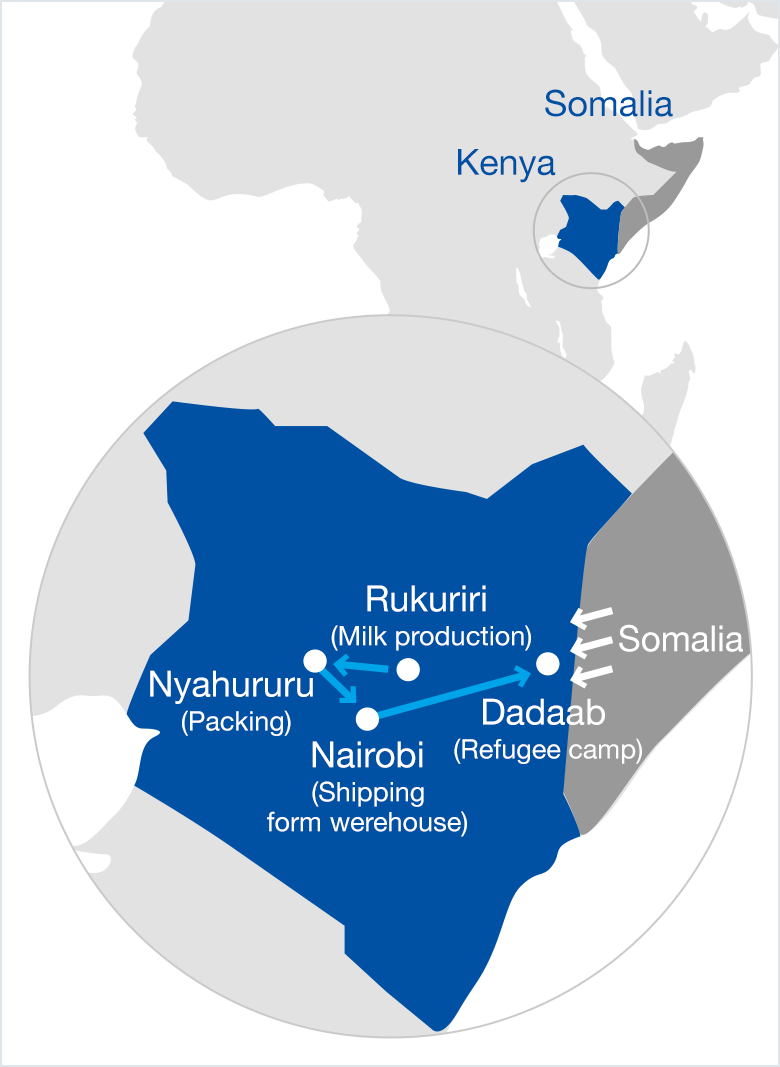 Delivery of milk to children in the refugee camp
Since January 2012, Zensho delivered milk once a week to 18,000 children aged three to five.
Features of the milk
・

The ultra-high temperature (UHT) sterilization and aseptic filling methods have enabled the storage of milk at room temperature for a long time.

・

A pack of milk supplies more than 40% of the protein and more than 50% of the calcium that children aged three to five need per day.

・

The Halal certification is acquired so that Muslim children can also have the milk. The milk serves to motivate children to go to school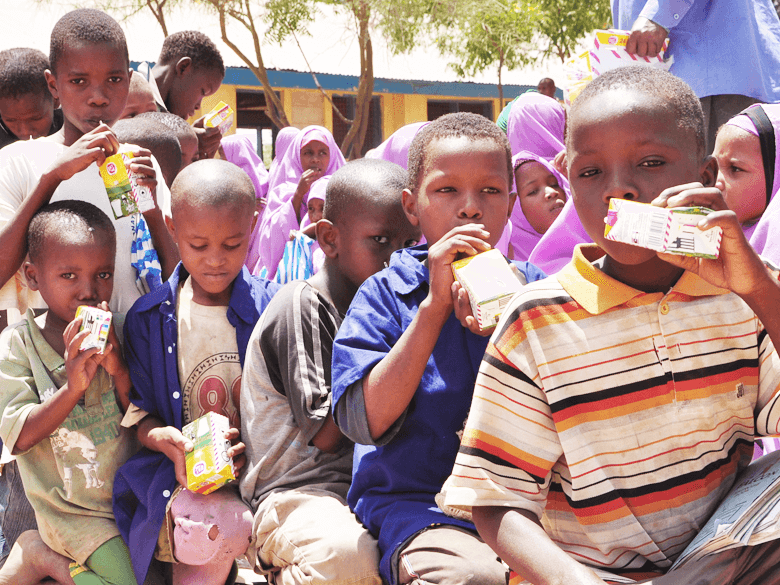 The Role and Partners of Zensho in the Initiative
In collaboration with the Embassy of the Republic of Kenya in Japan and the Department of Refugee Affairs, Kenya, Zensho planned and designed the procurement and logistics systems, contributed funding, and provided hygiene expertise related to the logistics and storage of the milk.
Fund
Zensho: 720,000 packs of milk and transportation costs (approximately 30 million yen per year)
1. Procurement and Manufacturing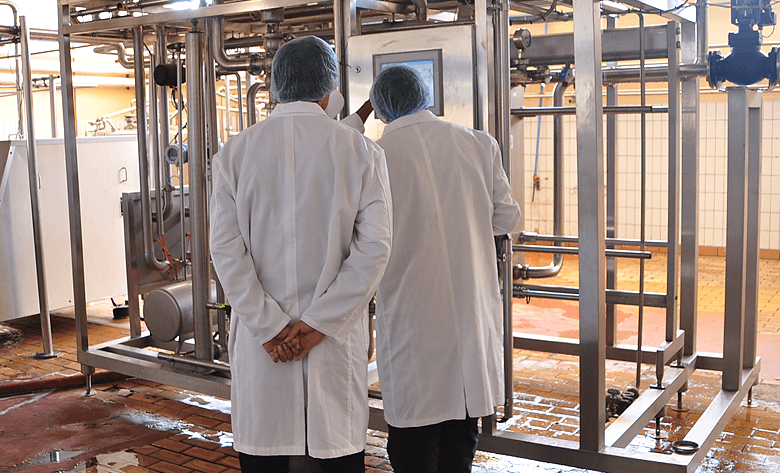 ・

New Kenya Co-operative Creameries (NKCC), a dairy products manufacturer in Kenya (Nyahururu Plant → Nairobi Warehouse)

・

NKCC purchases surplus milk of cows raised by tea growers in the Rukuriri district.
2. Logistics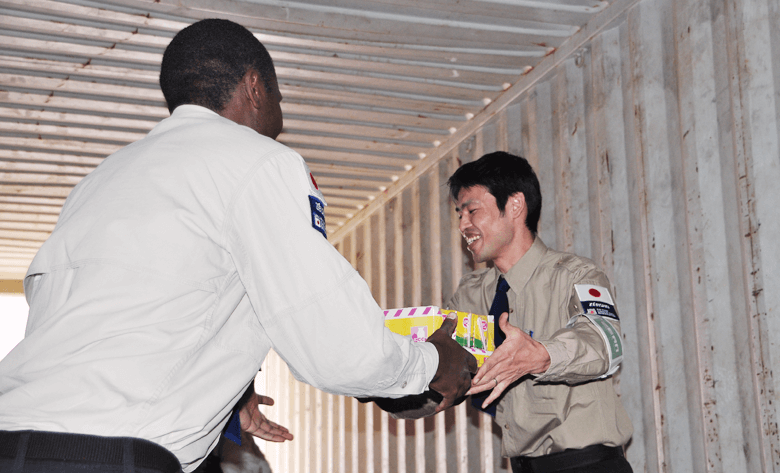 ・

Triple Twin Logistics Ltd., a freight forwarding company in Kenya
3. Keeping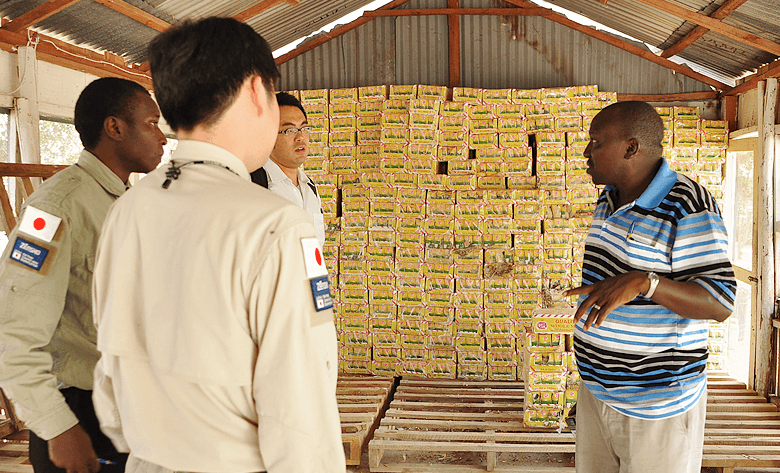 ・

The Department of Refugee Affairs, Kenya
4. Distribution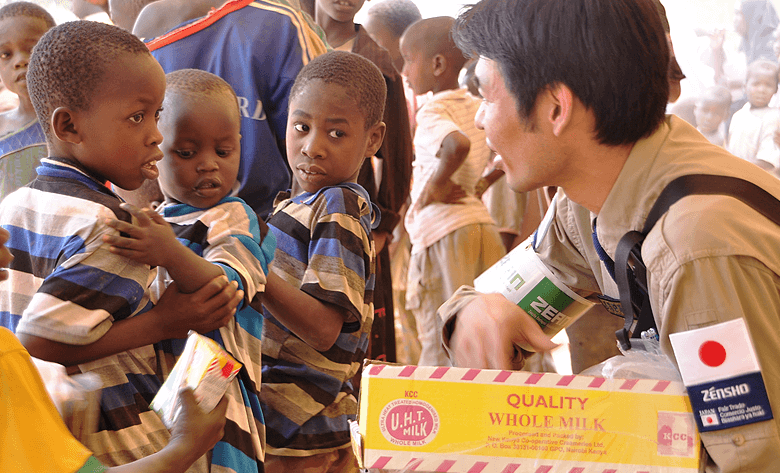 Report on Inspection Visits (February 2012)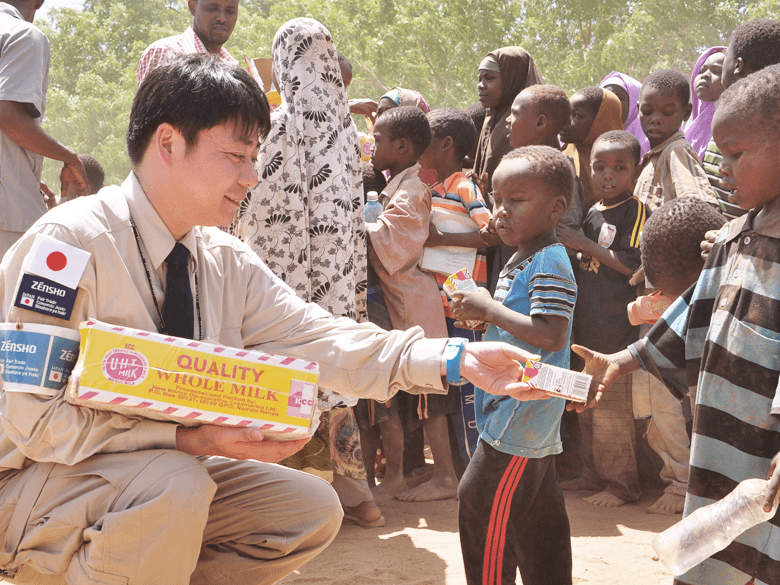 After Zensho decided to provide support to Somali refugees, we visited Kenya several times to inspect a milk plant, do research on logistics, and discuss the number of milk packs to be procured in 2011.
In December 2011, we sent 30,000 packs of milk to the Dadaab Camp, which were distributed to children from January 2012. The purpose of the visit this time was to confirm the distribution of milk packs and inventory management.
We checked the records of milk distribution and found that a total of about 700 cases of milk were distributed each week on Wednesday and Thursday. The number of milk packs distributed was increasing, which seems to show that the number of children coming to school was increasing and that the distribution of milk has been effective in motivating children to go to school.
Thanks to dedicated cooperation by Chief Komeri of the Department of Refugee Affairs, Kenya, we received many offers of help from the people in the camp. When we pointed out that the regular loading method taken by the workers of NKCC, a milk manufacturer, would cause collapsing or falling of cargo, they promptly used hard cases for export without extra costs as they said that they empathized with our support activities. We believe that meeting partners who are willing to cooperate with us was the greatest fruit of our visit this time. Such partners will be helpful in our future support activities.
(Manager Hirose, Zensho Somali Refugee Support Committee)
Emergency Aid Will End in 2015 as Situation Stabilizes
Zensho's aid for refugees in Somalia went into its fourth year in 2015. As of January 2015, we had distributed 1.5 million cartons, or 65,000 cases, of milk, and we plan to complete the distribution of a cumulative total of 1.93 million cartons, or 78,000 cases, by December. Local sources have said that the distribution of milk has improved children's nutrition and also helped with motivation to attend school.